Our NHS needs your support!
SOS NHS DEMONSTRATION – END THE NHS CRISIS
SUPPORT THE STRIKES
Saturday 11th March – 12.00 – Central London, NW1 3AA

I am sure none of you need reminding about the unprecedented crisis in the NHS. Patients are being harmed as a direct consequence of underfunding and government policies as staff struggle to deliver the quality of care they strive for every day. 
NHS staff forced to take strike action are a beacon of light shining a spotlight for everyone to see on the true state of our NHS and they rightly deserve our absolute support.
We need to make our voices heard and to expose the political choices this Government is making to underfund and privatise the NHS – that is why we need to protest loudly.
This is also a moment ahead of the Spring Budget to bring people together around an issue that unites us all. 
WE DEMAND:
Emergency funding now
Invest in a fully publicly owned NHS & guarantee free healthcare for future generations
Pay staff properly: without fair pay, staffing shortages will cost lives
WHERE AND WHEN:
The demonstration will assemble at 12pm midday on Saturday 11 March at the north-most end of Tottenham Court Road (Euston end) opposite Warren Street Underground Station NW1 3AA then march to Whitehall where there will be a closing rally opposite Downing Street.
It has been called by the 'SOS NHS', a coalition of 50 groups including health campaigns and unions so it should be big!
Ealing Save Our NHS will be meeting at Ealing Broadway Station at 11.30am.  ALL WELCOME to join us there – or look out for our colourful banner at the start.
There are some good articles from a striking nurse and a midwife on why they are joining the March on 11th March on the KONP website – well worth a read.
DAY OF ACTION IN EALING SHOWS BIG SUPPORT FOR NHS STRIKING WORKERS:
We had a really successful and enjoyable street stall in Ealing last month as part of the National Day of Action called by 'Keep Our NHS Public' in support of NHS workers.
Lots of people came to help, including 'Heartlink' (Ealing Hospital) volunteers and, of course, our stalwart supporters!
Nearly 1000 leaflets were given out, and our message boards (above) proved very popular, with some lovely messages being left. We also had some very generous donations towards our campaigning.
ESON STALL AT EALING BROADWAY THIS SATURDAY – 4TH MARCH – 11.30 -1.00pm
This Saturday, we will be leafleting again in Ealing Broadway to build the demonstration on March 11 and asking local people to show their support for NHS workers on our message boards.
If you would like to help and/or leave a message, which we will share with NHS staff, you will find us outside Marks & Spencer.

NOW IT IS TIME TO SUPPORT OUR JUNIOR DOCTORS:
The BMA says the failure of the Health Secretary to come to the table and negotiate a reversal of pay cuts of more than 26%, has left junior doctors in England with no option but to take strike action.
"The fact that so many junior doctors in England have voted yes for strike action should leave Ministers in absolutely no doubt what we have known for a long time and have been trying to tell them, we are demoralised, angry and no longer willing to work for wages that have seen a real terms decline of over 26% in the past 15 years. This, together with the stress and exhaustion of working in an NHS in crisis, has brought us to this moment, brought us to a 72-hour walk out".
NB: The term 'junior doctor' is very misleading. Put simply it is any doctor who hasn't reached the top rung of the medical training ladder. Someone can be called a junior doctor after 8 years of practicing in the NHS!
Unless the strike is paused for negotiations, we will be supporting our junior doctors at Ealing Hospital. The strike is due to take place for 3 days from Monday 13th March to Wednesday 15th March inclusive.
URGENT TREATMENT CENTRE AT EALING HOSPITAL NO LONGER RUN BY A PRIVATE COMPANY!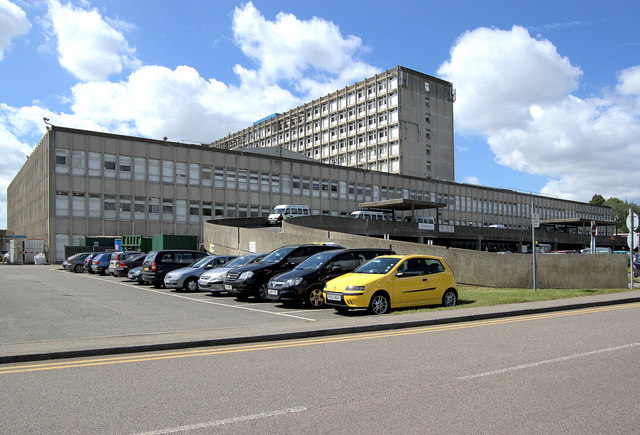 Not many people who have visited the Urgent Treatment Centre at Ealing Hospital would have realised that it was not run by the NHS, but like many UTCs around the country, it was run by a private company. In this case it was 'Greenbrook' who are part of the Totally PLC group and no doubt enjoying a nice profit.
Earlier this month we heard from the Health Service Journal that Ealing's Urgent Treatment Centre has now been taken in-house and is being run by the London North West NHS Trust alongside the A&E.
The Urgent Treatment Centre is vital to the functioning of Ealing Hospital and has to work in tandem with the adjacent A & E so having it run by a different organisation means that work is often unnecessarily duplicated and tests repeated. So it's good news for Ealing residents, and for patients at Central Middlesex, Northwick Park and Hillingdon Hospitals UTC, which were also run by Greenbrook.
With pressure to tender service by the Government, there is no guarantee this permanent but we certainly hope so!
More on this story in Ealing News
WORTH A READ

In 'The Lowdown' – 'Emergency Care Plan raise more questions' – Rishi Sunak's pledges of 800 more ambulances, 5000 more hospital beds and boosting community care don't quite stack up as usual and neither does the £1 billion Support Fund – which is just old money recycled. Link here

Remember the 40 new hospitals that were promised? Well no surprise to read, courtesy of John Lister in the Lowdown that the new hospitals programme is in trouble with at least half of the Trusts in the programme not confident they have sufficient funds to deliver their project! Link here


JOIN OUR ONLINE DISCUSSION FORUMS
Ealing Save Our NHS now has online bi-monthly discussion forums, which means we can have more time for questions and discussions. Our first one this month, had the always excellent, Dr John Puntis, retired pediatrician and Co- chair of Keep Our NHS Public to talk on the theme – Can NHS Strikes Save The NHS?